Pet Oxygen Portable Canisters
Pet Oxygen Portable Canisters
Pawprint Pet Oxygen Portable Canisters are lightweight, portable, life-saving oxygen for pets. Oxygen trusted by thousands of veterinarians and pet owners to safely transport their pet to an emergency care facility on the go. Replenish your supply of oxygen with a 3, 6, or 12 pack of Pawprint Oxygen Canisters. Oxygen Mask, Tubing and Regulator sold separately or check out our Build Your Own Kits!
Choose 3, 6, or 12 Pawprint Oxygen Canisters
Pawprint Oxygen Canisters require a Oxygen Regulator, Oxygen Mask and Oxygen Tubing in order to function
Pawprint Oxygen Canisters are recyclable once empty
UPS Ground Shipping only (this is the only shipping option offered for oxygen products)
Canisters are extremely lightweight (but full of oxygen!)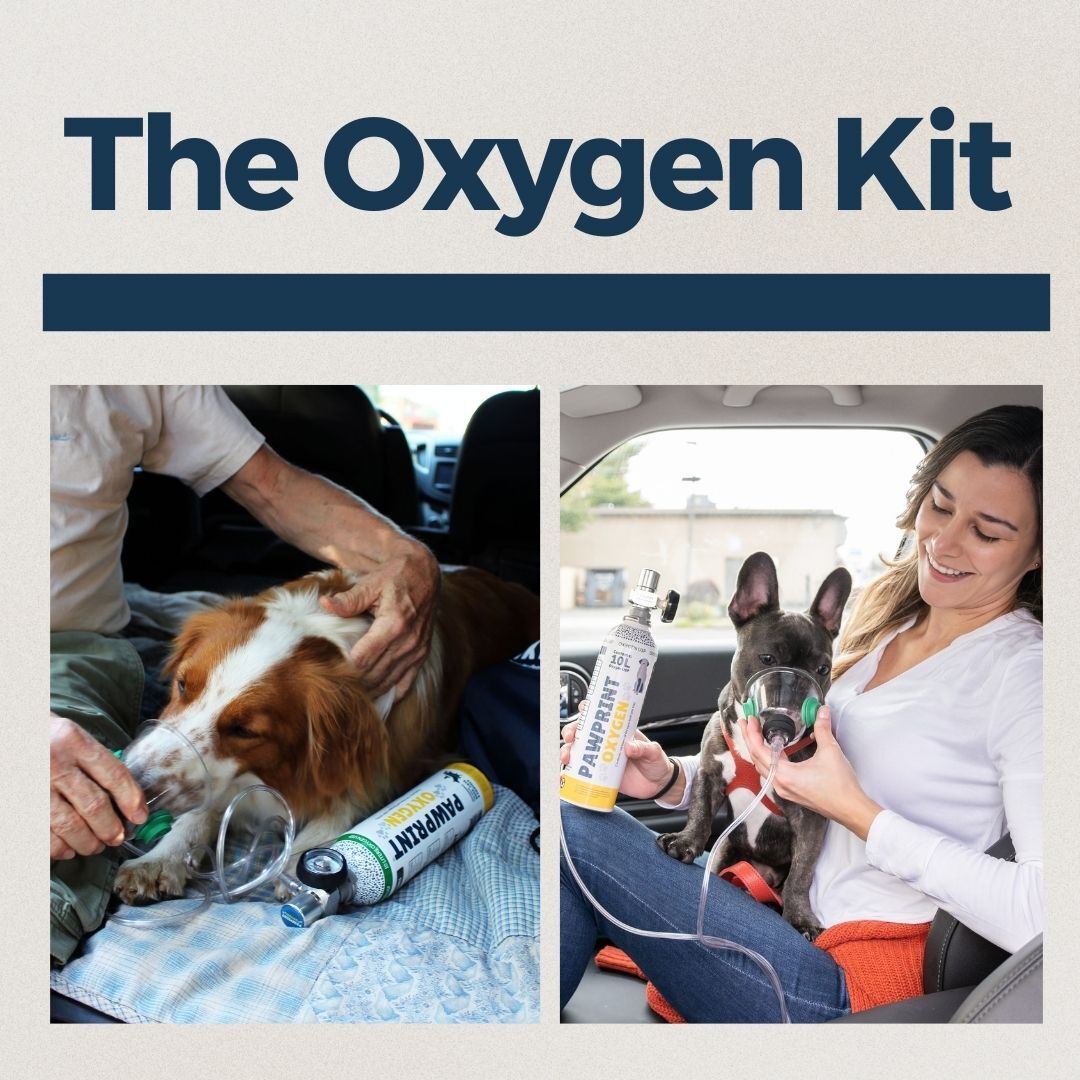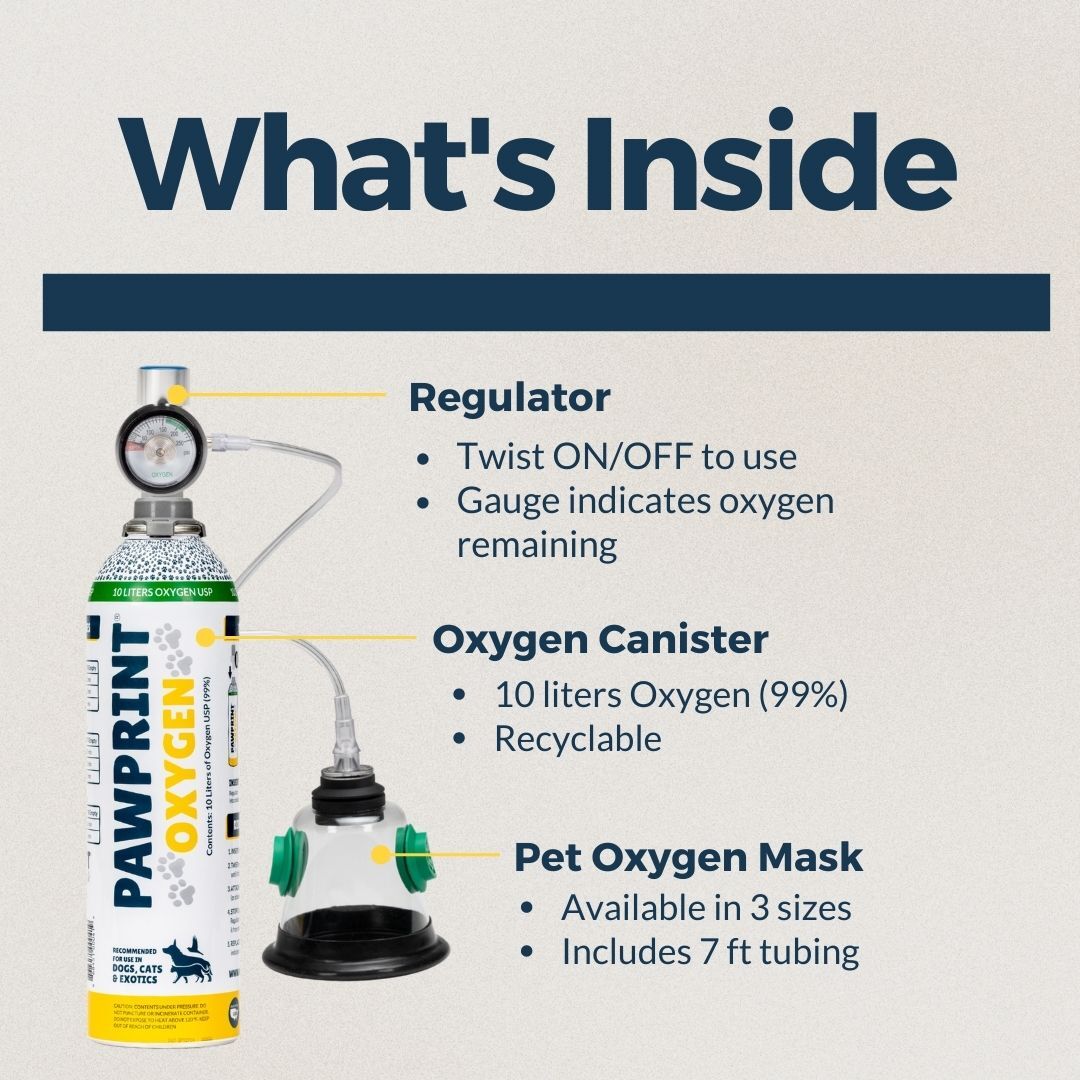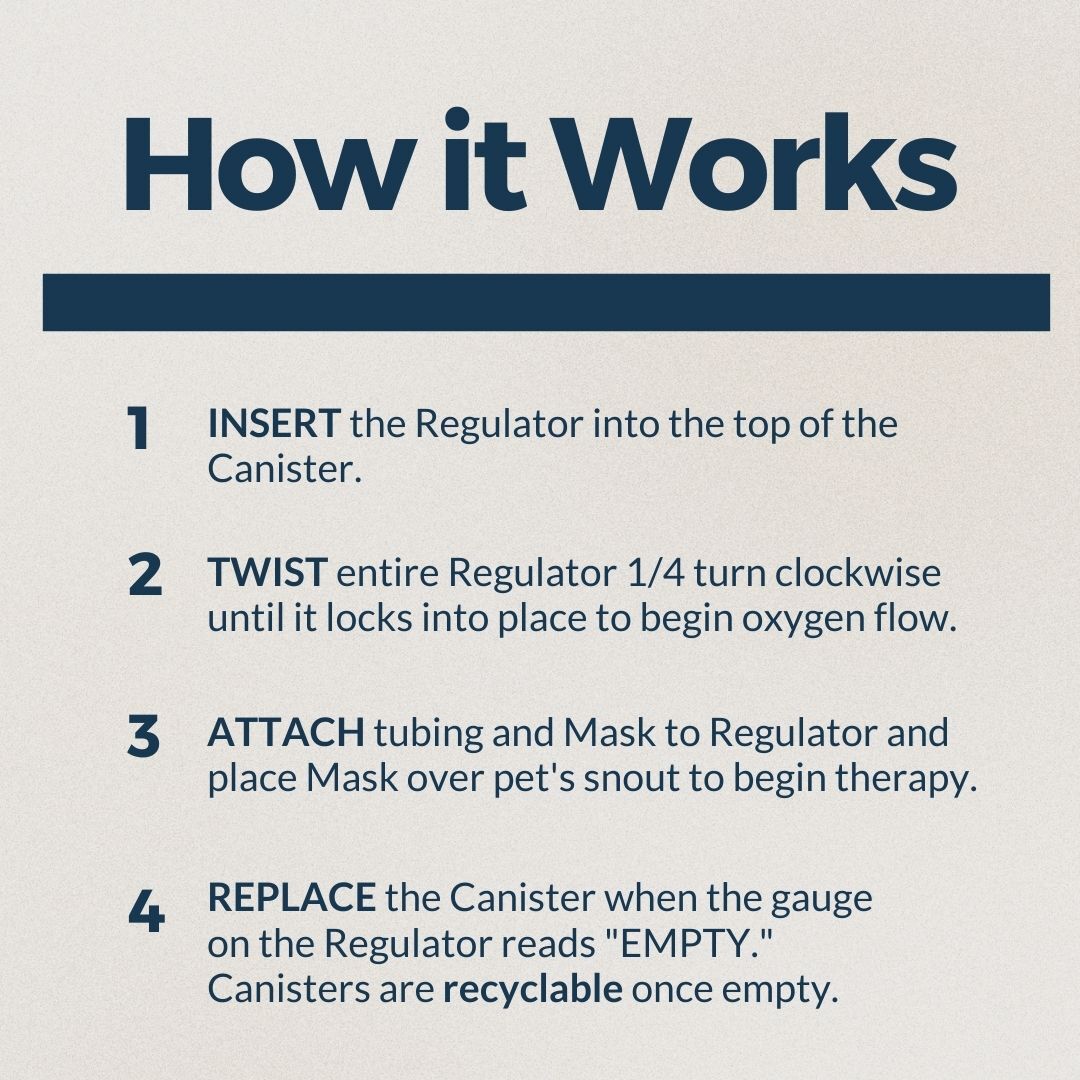 Do I need a prescription for this product?
Yes, we require a prescription for any oxygen source, which includes Pawprint Oxygen Canisters, Oxygen Kits, and Oxygen Concentrators.
Just enter your veterinarian's information during checkout and we'll contact them and get the prescription. If you already have a prescription you can upload it during checkout.
Orders ship out as soon as we receive and validate your prescription, typically 24-48 hours after your place your order.
How long will a canister of Pawprint Oxygen last?
The duration of each Canister depends on the Regulator:
0.5 LPM Regulator - each Canister will last 20 minutes
1.0 LPM Regulator - each Canister will last 10 minutes
2.0 LPM Regulator - each Canister will last 5 minutes
Do I have to use the entire Oxygen Canister at once?
No, you can stop the flow of oxygen at any time by twisting the Regulator counter-clockwise and removing it from the Oxygen Canister. You can then use the remainder of the oxygen at a later date.
How do I place the Pet Oxygen Mask on my pet?
Hold the mask 6 inches from your pet's face and start the flow of oxygen. Slowly place the mask over your pet's nose, giving them time to acclimate to the oxygen flow and the presence of the mask. If your pet resists, remove the rubber diaphragm on the end of the mask and try again. Most pets accept the mask once they feel the effects of the oxygen.
Can Pawprint Oxygen Canisters be refilled?
Our Oxygen Canisters cannot be refilled. You may start and stop oxygen flow as many times as you would like. Once the Oxygen Canister is empty, it should be recycled in a standard blue recycling bin or according to your local guidelines.
Sizing for the Pet Oxygen Mask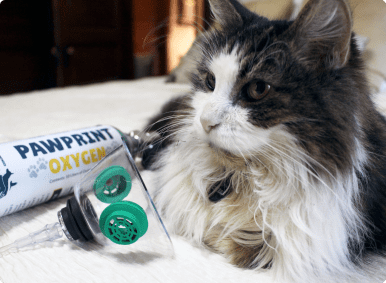 For cats, pocket pets or dogs under 5 lbs
Depth = 2," Diameter = 3.5"
Depth = 3," Diameter = 3.5"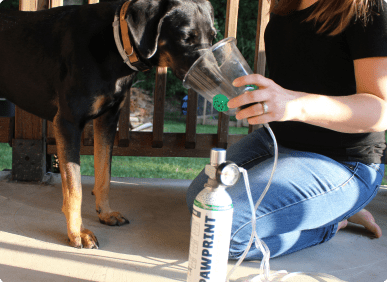 Depth = 2," Diameter = 3.5"
Measure the length and width of your pet's snout when determining the correct Pet Oxygen Mask size. You want the mask to loosely fit around their snout.
How many Canisters should I get?
We recommend getting enough Canisters to administer oxygen for 20 minutes at home and for the entire duration of the trip to the animal hospital.
The Oxygen Kit for Cats, over 11.1 lbs utilizes a 1.0 LPM Regulator, meaning that each Canister will last 10 minutes.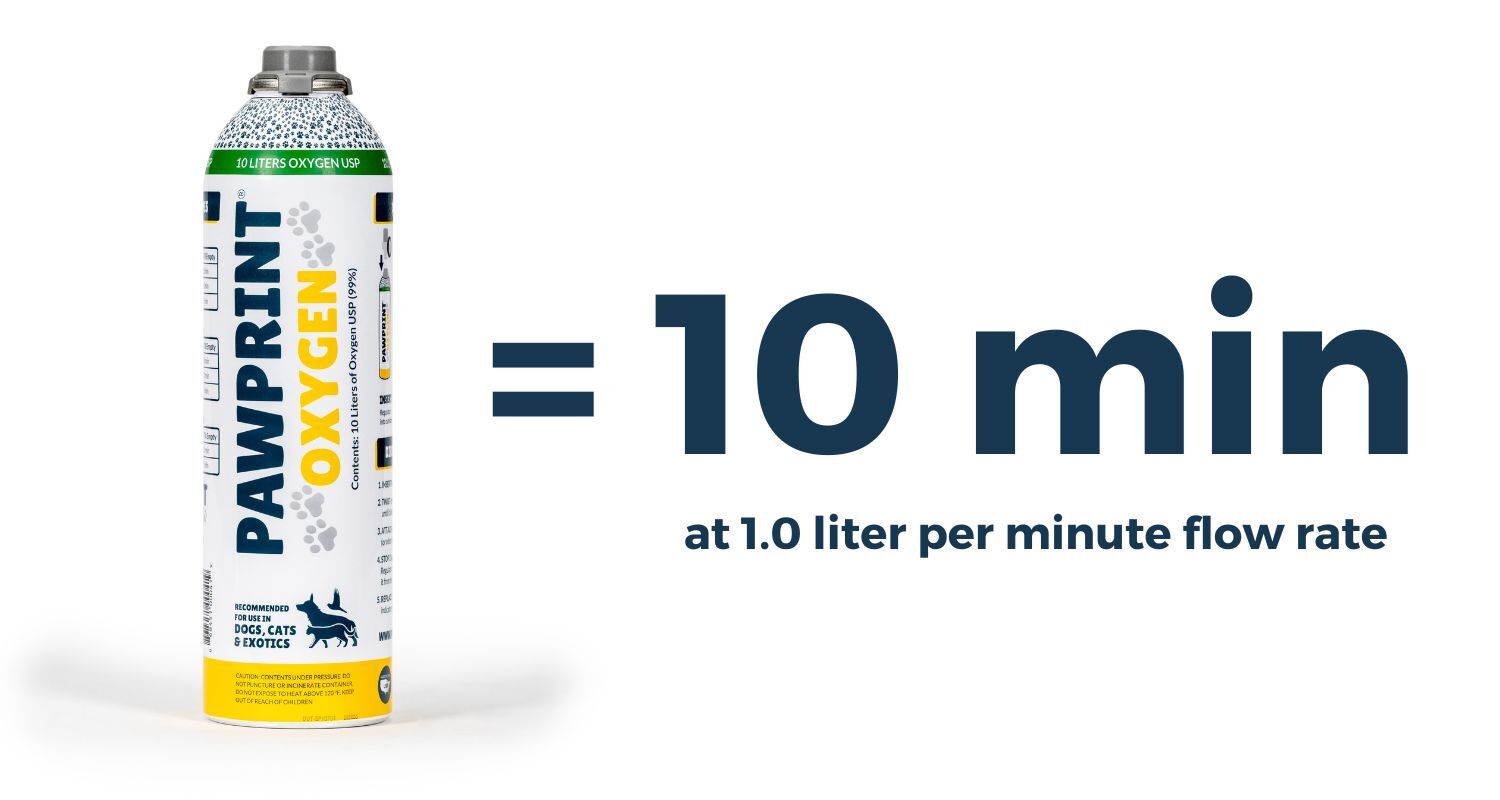 Selecting the Regulator flow rate
The flow rate is the rate at which the oxygen flows out of the Canister. You can think of it as the "dosage" of oxygen your pet is receiving.
The flow rate is determined by considering your pet's weight. The flow rate on the Regulator is pre-set to the flow rate given in liters per minute (LPM) and cannot be changed. We will check with your veterinarian that the flow rate you have selected is appropriate before shipping your order.
Please use the chart below to determine the most appropriate flow rate for your pet:
| Pet weight | Flow rate |
| --- | --- |
| 00-11 lbs0-22 kgs | 0.5 LPM |
| 12-22 lbs 6-10 kgs | 1.0 LPM |
| 23-33 lbs 11-15 kgs | 2.0 LPM |
For veterinarians: flow rate guidelines are given at a dosage of 100mL/kg/min with the Pet Oxygen Mask with the black rubber diagraphm removed being the recommended method of administration.
If your pet weighs more than 33 lbs, consider an Oxygen Concentrator (linked) for home use in order to achieve a more appropriate oxygen flow rate.