Pet Oxygen Concentrator Rentals
Rent a high-quality Pet Oxygen Concentrator for your pet, when they need it. Medical-grade extended oxygen therapy for pets.
Fast Delivery
free ground shipping, both ways
Cost Effective
pay less when you choose to rent
On Your Schedule
use it for however long your pet needs oxygen
Medical Grade Oxygen
<93% pure oxygen, administered in your home
Quality of life, matters.
Everyday, pets are diagnosed with life-altering conditions like Congestive Heart Failure, Collapsing Trachea, Asthma, Bronchitis, Pulmonary Hypertension and more; while we can't change the diagnosis, we can provide the highest quality oxygen to keep your pet comfortable and decrease the severity of their symptoms.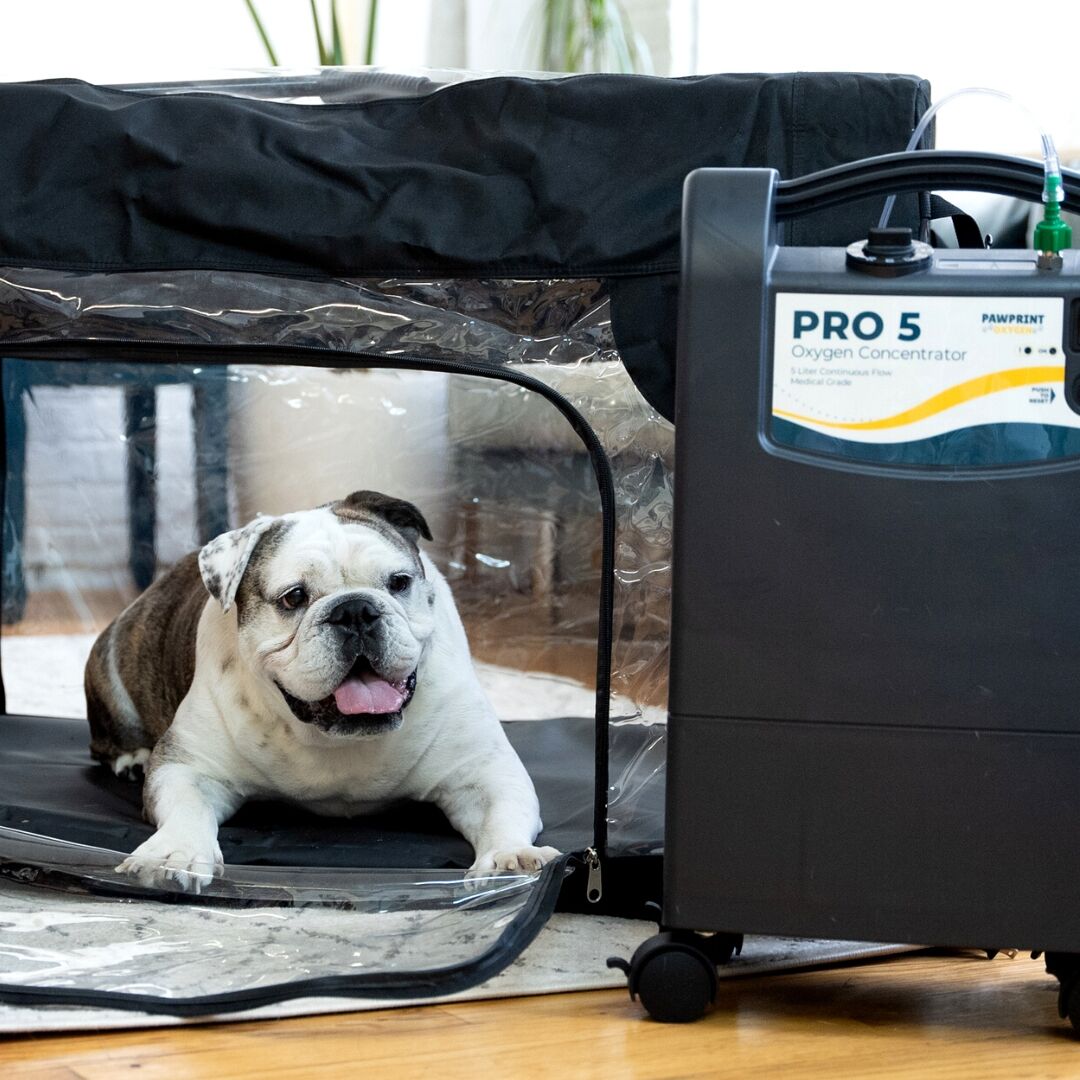 Oxygen Concentrator Rentals
Choosing to rent a Pawprint Pet Oxygen Concentrator can be a cost effective solution to providing your pet with the care they need. Renting our Pet Oxygen Concentrators will provide the same high-quality, < 93% pure oxygen as purchasing a brand new concentrator.
If you would like to rent a unit, please call us at 855-699-4366. As of right now, we do not offer rental payment via the website. We will accept your prescription via email or fax. After recieving your prescription, we will send you a rental agreement to sign and send back to us. Once we receive the rental agreement back, your order will be processed and shipped.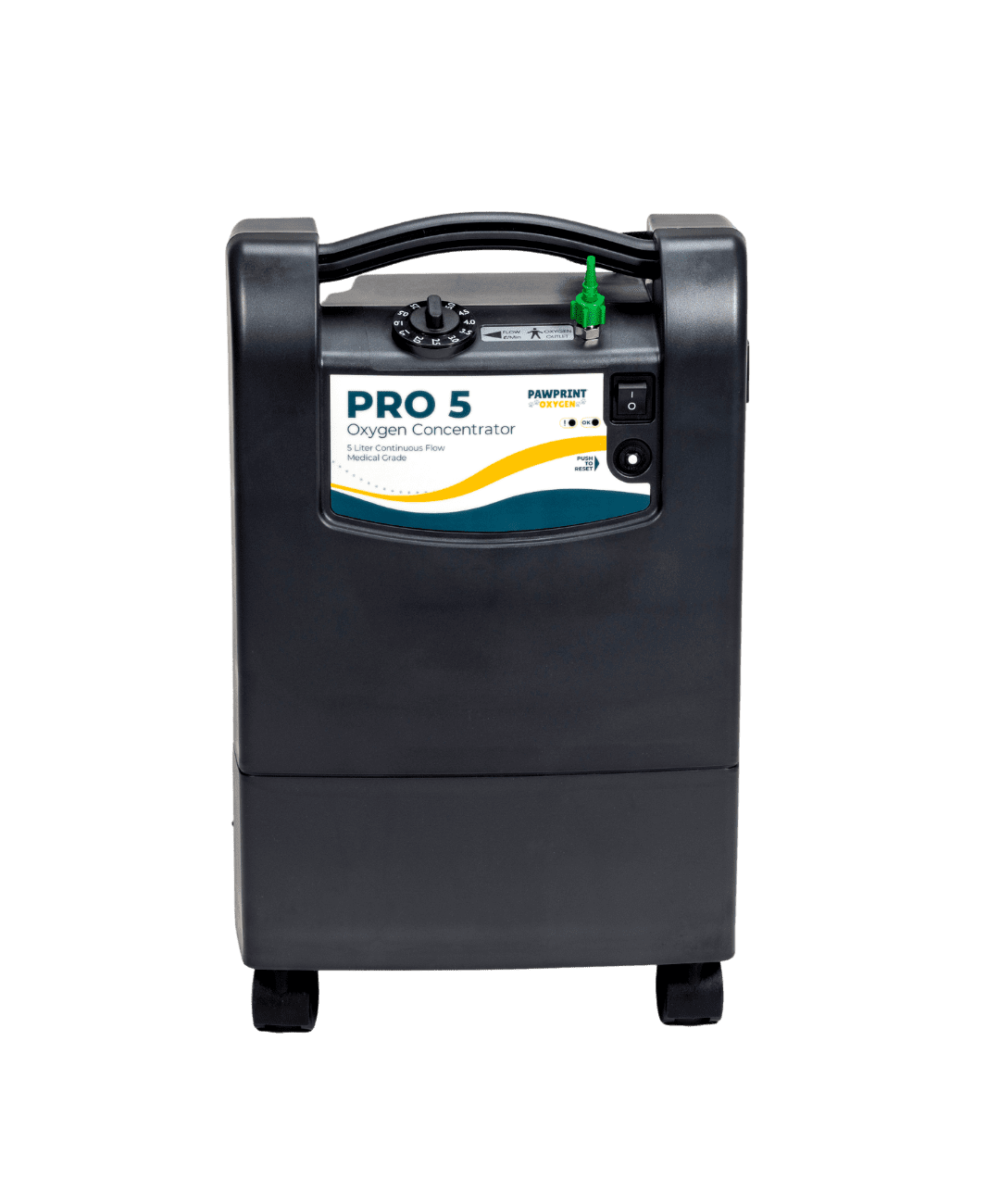 Pet Oxygen Concentrator, Pro 5 (5L)
The Pro 5 Oxygen Concentrator is a 5L machine and is compatible with the Pawprint Pet Oxygen Masks and the Small and Medium Buster ICU Pet Oxygen Cages. *pricing for Pro 5 is $400 for the first month and $200/mo there after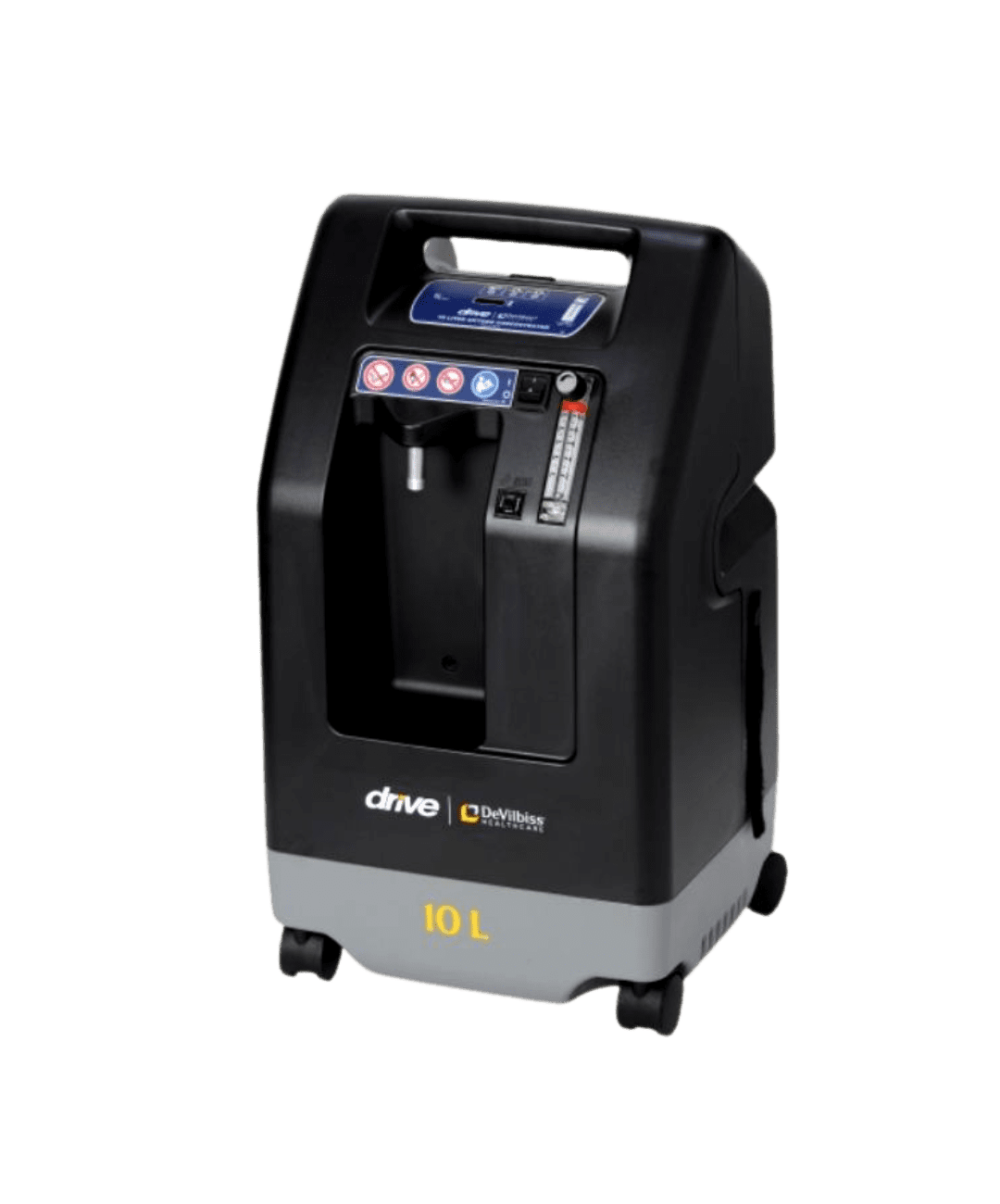 Pet Oxygen Concentrator, Drive 10 (10L)
The Drive Medical Oxygen Concentrator is a 10L machine and can be used with the Large Buster ICU Pet Oxygen Cage. The Drive is recommended for large pets above 22lbs+ *pricing for Drive 10 is $500/per month
When will I be charged for my rental?
You will receive an email 7 days in advance of any charges. Giving you time to return it before the next monthly charge occurs. You are welcome to return the unit at any time.
Will my rental agreement end when I contact you or send the concentrator back?
Your rental will end when your package is scanned by UPS, not when we receive it in our office.
Can I rent the Buster ICU Oxygen Cage with the Concentrator?
Unfortunatly, the Buster ICU Pet Oxygen Cage is a medical grade product and cannot be rented due to sanitary reasons. The Oxygen Cages must be purchased seperately.
How much does it cost to rent the Pro 5 Oxygen Concentrator?
The first month is $400. After the 1st month's payment, you will be charged $200/month until your unit is returned.
How much does it cost to rent the Drive Medical 10 Oxygen Concentrator?
The Drive 10 is $500 / month. When the unit is returned, the rental will end.
What if my pet passes away before my rental arrives?
While we sincerely hope that does not happen, If your pet were to pass away while your items are in transit, please refer to our returns and refunds page for how it will be handled.
What does shipping cost?
All of our rentals include FREE ground shipping both to you and back to us. They also will come with free 25ft oxygen tubing. Expedited shipping options are available but the customer would cover the cost of the extra service.
Where can I download the RX form to get started?
Speak with a Pawprint Team Member