Reviews
We make it our mission to provide great products and compassionate support to our pet parents and their furry friends.

Emily and Snickers (West Highland Terrier)
We love Pawprint Oxygen! It has really saved our dog Snickers in times of need!

Lisa and Phebee (Large Breed Mix)
Fantastic customer service. Fast delivery. Easy to use. And most important…..the oxygen is working. I was nervous that my 14 year old large breed mix (who can be very stubborn ) would not take to the mask but I took the rubber rim off and she took to it fine..

Jennifer and Zoe (Mini Schnauzer)
Pawprint Oxygen is working well for my ten year old mini schnauzer with CHF. Every now and then she needs a little help with her breathing. The Pawprint set up is easy to use and helps her tremendously. The staff is always super friendly and very helpful!

Inara and Capt Mal (Toy Poodle)
Amazing product. My dog responds immediately to the oxygen therapy and his breathing problems immediately improve. Thanks to Pawprint Oxygen I can be calm and confident that a breathing issue will not result in a trip to the hospital. I highly recommend both the canisters and the concentrator with ICU cage.

Rocio and Tyson (Poodle)
I've been using Pawprint for my dog's heart condition and it has definitely been a lifesaver. I've noticed the difference it has made he can breathe easier and doesn't get exhausted as fast and if he does we just give him oxygen for about 2 mins and he is back to his normal energy. If your vet recommended oxygen for your dogs health I would 100% say to choose Pawprint it's so easy to use and customer service is very friendly/helpful. Thank you Pawprint!

Salli Jo and Addie (Yorkie)
I highly recommend this company if your pet needs oxygen. They are extremely knowledgeable and very helpful. They told me to have my vet call with a prescription, which they did, and the oxygen was shipped out that very day.

Justin and Peanut (Yorkie)
Best pet company I have ever dealt with! They respond in a timely manner, and are very knowledgeable about dogs. I called them worried about my dog not being able to breath, and they provided me with the best solution for him, sent the product out right away, and when I needed to re-order they processed my order for me right away – I never have to worry about my dog being out of oxygen! Super friendly staff both over the phone and via email.. truly appreciate them treating myself and my dog, peanut, like family.

Amy and Diva (Cat)
My cat had major surgery and we had hoped wouldn't need to use this but got it as a precaution and it just may well have saved my cats life tonight at 4:30 AM. She was wheezing I was terribly scared but she pulled through..Will be contacting her doctor to be sure. Thankfully she's getting close to her follow up appt. This was the only incident so far but still…You NEVER KNOW. This is why i trusted in Pawprint Oxygen:; for either emergency home or transportation emergency oxygen tailored specifically to my pets face and weight..Thank you truly!!! I can't thank your company and its dedication enough!!!! ??????

Linda and Izzy (Terrier mix)
The staff at Pawprint Oxygen responds quickly and are very friendly. They were able to answer any of my concerns in a timely manner. Administering the oxygen was simple and easy. The oxygen seems to be helping my dog breathe better because she suffers from a collapsed trachea.

Lindann and Beau (Blenheim Cavalier King Charles Spaniel)
My sweetest love is a four-legged fur baby named Beau. He is a twelve-year-old Blenheim Cavalier King Charles Spaniel. He was diagnosed with congestive heart failure several years ago. Beau was taken to our vet, (an exceptionally fine and compassionate vet), who indicated that possibly that the time had come for him to go to heaven. I was heartbroken but I learned that there was a company that provided oxygen for pets who had illnesses and I decided to give this a try for Beau. The Representative at Pawprint Oxygen was extremely helpful and knowledgeable and indicated this would help to assist Beau with his breathing and give him comfort. The product arrived and it is an ingenious system with a mask that fit Beau exactly right and did not freak him out and provided him pure Oxygen. It worked beautifully! I know this is not a cure, but it is a humane and wonderful gift to any pet that is loved so that they can stay a while longer. We are going on six weeks now, and I wish it could be forever. I am so thankful for Pawprint Oxygen for the gift of keeping my Beau with me just a while longer.

Kim and Spencer (Tabby Cat)
I am so grateful I found Pawprint Oxygen. It was recommended to me by fellow cat owners on a feline asthma support site. It is a great relief to know I have oxygen on hand in case of an emergency with my cat. The customer service representatives have been so helpful and made ordering very easy. I recommend Pawprint to anyone with pets who have respiratory issues.

Benita and Scooter (Maltese)
PawPrint oxygen is amazing. My dog has stage 4 cardiac disease and struggles continuously with his breathing. In the past he had to struggle with his breathing until the vet opened and had to spend the night at the vet in an oxygen tent. This was very stressful for my dog and expensive for me. The vet has since prescribed me oxygen for my dog. It really is a lifesaver. As soon as I see his breathing becomes difficult I immediately give him his oxygen. The results are amazing. He no longer has to struggle until I can get him to a vet and I don't have to continue paying an arm and a leg to place him in an oxygen chamber. The price is also reasonable and the entire system is portable. The regulator and nose cone are a one time buy as they are reuseable. The canned oxygen is buy 5 get the 6th one free. Each can is $30.00 and lasts for 5 to 20 minutes depending on the prescribed airflow rate. Mine lasts for 10 minutes which has been more than enough time to move my baby out of respiratory distress. Mark in customer service is awesome. He takes time to ask me questions about my dog and offer suggestions. The entire order process took less than 2 minutes once the prescription was received. I just just can't say enough good things about this company, the their products and their customer service.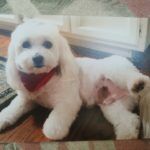 Erin and Max (Malti-poo)
I have been using Pawprint Oxygen Canisters to assist my 9.5 yr old Malti-poo with his heart-related breathing problems for the past several months. It has saved me many trips to the emergency room as well as over hundreds of dollars in vet fees!!! Also my dog Max is happy to stay at home instead of going to the vet. He is on several medications to help fluid from accumulating in his lungs and to help regulate his heart rate because of an enlarged heart and a valve problem. Occasionally Max has an episode which interferes with his oxygen intake. Recently he started fainting if he got too excited. Pawprint Oxygen saved him on these occasions!! Max was a bit apprehensive the first time he had to have the device put on him (it's very very easy to use). But now he welcomes it and is comforted. I am so grateful and thankful for this product!!!

Sabrina and Duke (Boxer)
The folks at Pawprint have been wonderful to work with. I love this product! My dog has lung cancer and he needed oxygen, however the Vet Oncologist told me that there was not really an option for larger dogs. I went online to research some choices. I came across Pawprint's web site. My Vet checked in to the product and was impressed. He put in an order for our Duke. I was most impressed with the product is packed and shipped very professional. I love the tote bag that comes with it! I took my order to show my Vet, he loves it and is going to keep the brochure to help future patients! Thank you Pawprint Oxygen!

Petra and Maggie (Labrador Retriever)
Our Labrador Retriever has lung cancer, and Pawprint Oxygen has worked really well to keep her happy and comfortable. Maggie quickly learned to rest her muzzle in the mask, and the process is very comfortable and efficient. The oxygen bottles are portable and easy to use. We were pleased to find the bottles could be shipped to our home directly, and service from the company has been excellent.

Rosie and Bruzer (Yorkie)
Exactly what I was looking for! After a few ER visit for breathing troubles with Bruzer, my 13 year old 4lbs teacup Yorkie, I decided to get my own oxygen for home use. The product works great and has already saved me a trip to the ER. Great quality product, easy to use, highly recommended.

Alexander and Maddie (Lab)
Pawprint's portable oxygen setup gave my family peace of mind in knowing that we could keep our 13-year-old lab, Maddie, stable in the event of a breathing episode. As she aged with a LARPAR diagnosis, there is no doubt that Pawprint enhanced the quality of her life and ours. The customer service from the team at Pawprint was nothing short of exceptional. They helped us work with our vet to expedite an appropriate prescription and had us equipped with their kit very quickly. I don't often write reviews but Pawprint fills a special need and is deserving of recognition for their thoughtfulness and dedication. I highly recommend Pawprint Oxygen to anyone who has a pet prone to breathing difficulties.

Dr. Hopkins
Compassion 4 Paws
I am a mobile hospice and end-of-life care veterinarian who uses Pawprint Oxygen in our practice. It has been a literal life saver for our patients, and owners love knowing they can help their pets if/when needed. Customer service is outstanding!!
Josette and Boo (Pomeranian)
Our Pomeranian Boo has a collapsing trachea. After having to take him to the emergency vet at midnight recently for oxygen I began to look for ways to do this at home. So glad I found Pawprint Oxygen. They were very helpful in setting me up and my vet was willing to let me try. It works great!!
Read the full review and more on our Facebook Page Camille and Cher (Chihuahua)
Awesome company. Great product. Outstanding customer service. They genuinely care about your pet's well-being and go out of their way to get you the right products for your pet's needs as quickly as possible. Pawprint Oxygen is affordable, easy to use and effective. My chihuahua has CHF and the oxygen really helps ease her coughing spells. Canisters are lightweight and portable. The regulator is simple to attach. Thank you!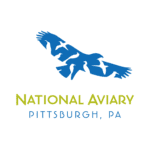 Dr. Fish, DVM
Director of Veterinary Medicine, National Aviary
We used Pawprint Oxygen portable systems when working outside of the hospital in an animal's habitat or during fast procedures for patients with respiratory conditions. The tanks are very lightweight compared to a traditional heavy oxygen tank on wheels. Veterinary staff have a large amount of medical gear to carry into the field when working on a bird in their habitat. Pawprint tanks are easy to pack in our ER kit.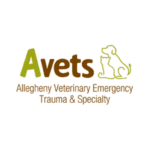 Corey
Practice Manager, Avets
Anyone who has had a pet that has struggled to breathe knows the feeling of helplessness and anxiety it creates in a pet owner. Pawprint Oxygen has allowed my veterinarians to provide our clients with an alternative to the anxiety with a safe, affordable and effective oxygen system.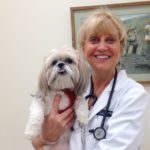 Dr. Sarakon, DVM
Gardens Veterinary Hospital
For in clinic, I find it extremely beneficial if I have a brachycephalic patient becoming excited during a nail trim or office exam. It fits nicely in most Dr.'s lab coats and I can manage to hold a patient in one arm and apply the mask while carrying a small cat or dog down the hall or from the parking lot, who is in need of oxygen supplementation. I'm most relieved to have portable oxygen to provide to my clients in need of transporting a patient to a Specialty or Emergency facility.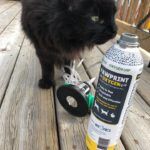 Lynne and Wendy (Domestic Short Haired Cat)
The company was extremely helpful and went out of their way to rush the delivery of my orders. Within hours of placing my order I had a tracking number and the package was shipped out on the same day! Thank you again for all your wonderful help! I would definitely recommend this company!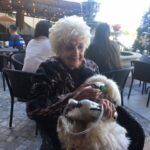 Jane and Keeper (Coton De Tulear)
Pawprint is so portable. It's the go-anywhere-fix when he isn't quite himself. If he wakes with congestion, I administer Pawprint Oxygen. He responds so well. His eyes are brighter. He seems to feel better. Keeper gives no resistance to Pawprint! Thank YOU! Keeper's life is better with Pawprint.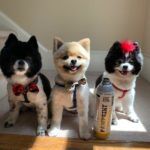 Jen and Willow (Pomeranian)
I have been using Pawprint Oxygen on my dog Willow and it has been a lifesaver! Willow has collapsing tracheal syndrome, an enlarged heart, and really bad allergies. My vet recommended getting an oxygen tank during the allergy season because we always ended at the emergency clinic when she had trouble breathing (needed emergency oxygen). I was happy to discover this portable little gem for a fraction of the cost of other oxygen equipment!
Check in with the pack on Instagram! @pommyrichboys